Prosecco Extra Dry 2015 Aneri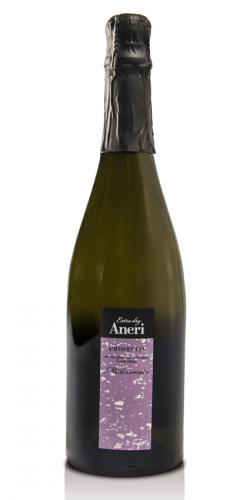 HK$135.00
In stock,
immediate delivery
Add to cart
Wine description
Prosecco Aneri is a versatile, fruity, fresh and sparkling wine that is distinctively Italian like a few others. Aneri's philosophy is to produce only premium quality wines in limited quantities respecting the tradition of the land, the vines and the good living. Aneri stands out for the production of this wine which nowadays is appreciated all over the world; Prosecco Aneri can be found worldwide at the most prestigious and fashionable locations and it's regularly served at institutional events. The Aneri's Prosecco Extra Dry is produced with particularly valuable grapes coming from a single vintage.
Tasting Notes
The color is straw yellow with light greenish flecks. The flavour is elegant, floral and slightly fruity. The taste is perfectly balanced between acidity and softness.
Vinification
The must is fermented at controlled temperature in autoclaves and lasts about 40 days.
Recommended Wines

HK$135.00

HK$130.00

HK$140.00

HK$150.00

HK$110.00
Join Our Mailing list
you will receive special offers and discounts